Great Dental Care Includes Caring About People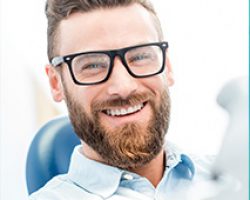 You can go to a lot of places for oral care. We know that how you are treated when you visit a general dental office also affects whether you will return. That affects whether you get the dental care you need and deserve.
For Ira, as for many other patients in and around East Longmeadow, MA, visiting our practice feels like coming home.
"Dr. Dores and his team … makes me feel that he wants to be involved in my care and wants me to feel good," he says in the video below.
Feeling welcome can make a big difference in your oral health. Call the Dores Dental team at 413-241-3995 or fill out our online form to request your future appointment.