Good Oral Health Habits Make For Great Teeth In Longmeadow, MA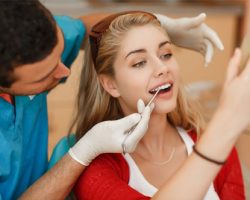 Good Oral Health Habits Make For Great Teeth In Longmeadow, MA
Welcome back to our dentistry blog!
We hope that the new year has been good to you thus far! At Dores Dental, we strive to provide comprehensive and convenient dental solutions to the families of Longmeadow, MA all year round. As such, don't forget to book your 2016 appointments sooner than later!
Preventative dentistry is essential to your overall health and wellness, and it really is a partnership between our team and your family. When it comes to prevention, there are several primary areas of focus that can keep you on track throughout your life. Most of them begin at home, and all of them require your initiative.
Hygiene At Home
Brushing your teeth is the least you can do to fight off plaque and tartar and keep disease and decay at bay. Obviously, you will feel better too, with a fresh, clean mouth.
Our friends at the American Dental Association recommend brushing at least twice a day for two minutes at a stretch. That's not so bad. And there is a big payoff in terms of oral health.
Brushing Is Only The Beginning
Let's face the facts: no matter how much time you spend with a toothbrush, there will always be areas in between your teeth where tartar and plaque will accumulate.
If not addressed, this situation could eventually result in cavities, gum disease, and tooth loss. There is, however, an effective way to avoid those things: dental floss. Find some floss, and make it a part of your family's daily routine. You'll likely save yourself a root canal or extraction down the road.
Fluoride Is A Big Deal
Brushing and flossing are practices that are pretty much non-negotiable. But another good habit is finding a source for fluoride. Some mouthwashes contain fluoride and can further reduce bacteria while helping with your fight against tooth decay.
Find A Dentist You Can Trust
Finding a competent and compassionate dentist is one of the best things you can do to optimize your health. Get to know your dentist and go visit their office regularly, every 3-6 months is best.
Do you know why this is so important?
For one thing, our professional teeth cleanings will eradicate any tartar and plaque that have gained a foothold.
Plus, our thorough dental exams give us a chance to see if anything is out of the ordinary in your mouth or if there are any tell-tale signs of health concerns elsewhere in your body.
Periodontal disease, cavities, and even cancer can be caught early enough to treat!
The bottom line is that keeping regular appointments (in addition to maintaining good habits at home) is your best bet for avoiding unnecessary pain and expense.
So, what are you waiting for?
Get Started Now At Dores Dental
Did today's blog post inspire you to reclaim your oral health? We make it easy to learn more about our preventative services by offering complimentary consultations for new patients.
Contact us today to schedule an appointment in our Longmeadow, MA dental office. We can't wait to see you!