"A Good Dentistry Practice" [video]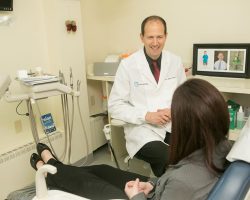 Scott has entrusted Dr. Dores of Dores Dental with everything from routine cleanings to fillings to an extraction. He loves that the procedures have always gone quickly and smoothly, and that the professional and highly competent staff always puts him at ease. He would recommend Dores Dental to anyone.  
"[Dr. Dores is] very confident in his skills and makes you feel confident in his skills."
To book an appointment for any of our dental services, fill out our convenient online contact form. Or call our Longmeadow, MA office at 413-241-3995.