Give Yourself a Smile Makeover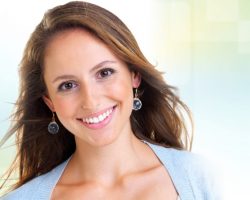 When you meet someone, do you greet them with a strong handshake and broad, confident smile? Or have you developed the habit of hiding your teeth and gums out of embarrassment? Whether you are at a party, on a date, or in a job interview, timidity and self-consciousness are not traits that will be rewarded with a new friendship, partner, or professional advancement.
For 2018, give yourself the grin that you deserve and that reflects your lively personality. Dr. Dores will help you put together a personalized smile makeover plan incorporating whichever cosmetic dental procedures that fit your goals and budget. He will thoroughly explain the pros and cons of each, and make suggestions as to which will work best for you.
At the end of it all, you will have a smile you'll be proud to flaunt and the confidence that goes along with it.
Book your smile makeover consultation today. Call the Longmeadow, MA office of Dores Dental at 413-241-3995.
Tooth Bonding
Tooth bonding is simple, inexpensive, and covers many of the same problems as veneers: chips, cracks, stains, gaps, and other blemishes. Bonding may also be used to alter the shape of a tooth or to make it appear longer.
The process is easy and painless. Anesthesia is generally not required, unless the procedure is being used to cover an area of decay.
Dr. Dores will use a shade guide to pinpoint the precise color of your teeth.

We will prep the tooth by very lightly etching it and coating it with a conditioning liquid. Both these steps help the bonding material adhere properly.

Once the tooth is prepared, the doctor will apply a putty-like composite resin material that he will mold into the correct shape.

The resin will be hardened with a special light.

After the material has hardened, Dr. Dores will trim the bonded surface as necessary, then polish it so it's indistinguishable from the surrounding tooth enamel.
Teeth Whitening
Lightening up that dark, stained smile is an easy way to make you look more vibrant and years younger. Our professional teeth whitening systems are far more effective than drugstore products, which aren't overseen by an expert and use a much lower concentration of active ingredient. At Dores Dental, we offer two highly effective options for our patients.
If you have an event coming up or just want immediate and dramatic results, our Philips Zoom in-office whitening option will fit your needs. The system involves three applications of a light-activated whitening gel over the course of one dental appointment. You don't have to wait days or weeks to see your brilliant new pearly whites. When you walk out of our office, your teeth will be up to eight shades whiter.

If you aren't in a hurry or want to use a lower-strength product (which will minimize tooth sensitivity), Sinsational Smile may be your best option. Like the Zoom In-Office treatment, Sinsational Smile's active ingredient is hydrogen peroxide. But the gel is less concentrated for equally effective but more gradual results. The system combines a 20-minute in-office session with follow-up whitening applications at home. You can stop when you achieve your desired shade, giving you more control over your treatment.
Veneers
Porcelain veneers are the embodiment of the "Hollywood smile." It's no surprise that they are so popular with entertainers and other celebrities. Veneers are thin sheaths that we bond to the front of your teeth, hiding a host of imperfections including chips, cracks, gaps, stains, and even minor cosmetic alignment problems.
Typically, impressions are made at the dentist's office and sent to an outside lab, where the veneers are constructed. At Dores Dental, our state-of-the-art CEREC machine enables us to craft your veneers in our office while you wait! This means the entire process takes just one dental visit. It also enables Dr. Dores to easily tweak the color or fit of your veneers if necessary.  
Invisalign
If you have a crooked, crowded, or misaligned smile, we can help you correct it without unsightly braces. Invisalign uses a series of clear plastic aligners to comfortably shift your teeth into position.
The aligners are removable for eating and drinking and cleaning.

The smooth plastic BPA-free trays have no brackets or wires to poke or rub against your mouth.

Invisalign trays are totally clear. Most people will not even notice them on your teeth.
Teeth contouring and crown lengthening may also be incorporated into your plan. If you are ready to transform your smile and give your confidence a boost, book a smile makeover consultation today at Dores Dental. You may fill out our online form or call our Longmeadow, MA office at 413-241-3995.