Get The Right Type Of Dentures For You | East Longmeadow, MA [Blog]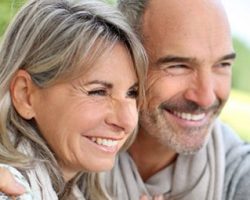 When it comes to your teeth, it doesn't matter that much how some were lost. Between injuries, neglect, and just the years catching up to you, it's not uncommon for adults of all ages to need some replacements. And you really need to replace them! Not only do these gaps ruin how you smile looks, it makes it harder to eat healthy. It can even lead to more dental problems.
That's why you need to call Dores Dental today at 413-241-3995 and schedule a visit to get dentures. These are not your grandfather's dentures! Advances in technology have created several types of dentures for you to choose from. All feature durable but natural-looking replacement teeth so your smile is complete.
Pick What Works For You
The more options you have, the more likely you can find the right solution for you. That's why Dr. Dores is trained and experienced with different kinds of dentures.
The first key difference is between fixed and removable. Fixed dentures are held firmly in place, which gives them more stability and power. However, they can only be removed by a dentist. Removable dentures are just what they sound like: Dentures you can take out whenever you want. Although these are not as stable as the fixed kind, they are much easier to clean.
At our office, you can choose from three other types depending on your needs:
Partial Dentures:

People often think about a full set of replacement teeth when talking about dentures, but what about if you only need to replace several missing teeth? Partial dentures are exactly for those situations. Whether fixed or removable, these will give you a complete smile once more.

Full Dentures:

These are the traditional dentures. They feature a full arch of replacement teeth set in a gum-colored base. If it is the removable kind, the shape of the base (along with a non-toxic adhesive) keeps it in place. You can get a fixed version as well to make sure it stays put.

Dentures With Implants:

For the ultimate in stability, you can secure your dentures with dental implants. These act like artificial tooth roots, as they are surgically placed in your jawbone. This not only makes them very stable but they stimulate the bone tissue to help it stay strong and healthy.
Improve Your Quality of Life
Getting the right dentures for your situation can really help. Everyone wants to look good when they smile, and that's hard when you're missing teeth. No matter which type you pick, replacing those lost teeth can help you make better impressions on people. In addition, your self-esteem improves because you know your smile looks great.
But dentures can get you back to eating some great-tasting foods. Ever tried to eat corn-on-the-cob without all your teeth? Really chewy foods like pretzels can be troublesome as well. When you get dentures, you'll be able to chew normally again. (And if you're worried about these moving when chewing tough foods, get fixed dentures or secure them with dental implants.)
Call Dores Dental today at 413-241-3995 or use our convenient online form to schedule your initial visit for dentures.