Get Relief With Restorative Dentistry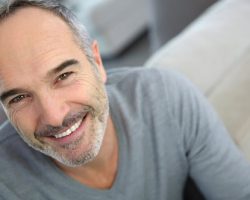 Cavities, chips, breaks, and infections are just a few reasons you may need restorative dentistry now or in the near future. No one wants dental problems, but they happen. When they do, you want to be ready to deal with them. Our East Longmeadow, MA dental professionals can help.
Do Something About Decay
According to the CDC, around 1 in 4 adults in the United States has an untreated cavity. If that is you, schedule an appointment to get a dental filling. If not, then you may need to …
Get to the Root of the Problem
Your tooth can become infected when the decay spreads to the inner parts of your tooth. This can leave you in need of a root canal to end your toothache and save your tooth.
Put a Cap on It
Dental crowns are another great way to repair problems including broken teeth, cracked teeth, and decayed teeth (when the cavity is too big for a filling).
You also can and should take steps to avoid the need for restorative care. Remember to brush and floss daily and schedule a visit with us soon for a cleaning and exam if you haven't already.
Call the Dores Dental team at 413-241-3995 to find out more or fill out our online form to request your future appointment.