Get Ready for Your Kid's First Dental Visit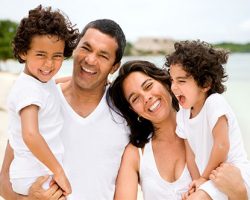 Your child's first dental visit is an important milestone for them and for you as a parent. This is an integral part of building good habits that hopefully will carry into adulthood. Knowing this, we want to share a few tips that will make the experience easier for everyone involved.
Come Well Rested
Bring your child to the office when you know they are awake. Either come in the morning after a night of sleep or after their regular nap time to reduce the risk of fussiness.
Don't Come Hungry
Just like a sleepy kid can be fussy, so can a hungry child. Make sure your child has had something to eat prior to their appointment.
Be Patient
Kids can be nervous during their first dental appointment. As a result, some of them won't be comfortable with a full cleaning right away. If so, that's OK. We want to move forward with dental care when your child is ready so we don't cause dental anxiety as they get older.
Call the Dores Dental team at 413-241-3995 to find out more or contact us online to make an appointment.