Get Personal Dental Care That You Deserve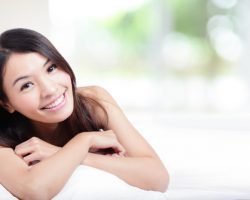 Marilyn liked her old dentist. When she and her husband moved to Massachusetts, she initially wanted to keep going back there.
After thinking about it more, she decided to find a dental practice closer to her new home. She settled on our office in East Longmeadow, MA.
"They're very … patient-oriented," Marilyn said. "They know how to welcome you. They know how to relax you, and they talk to you and they explain everything, which I find very very important."
Do you want dental care from a team that puts you first? Then, call the Dores Dental team at 413-241-3995 to find out more or fill out our online form to request your future appointment.