Get Motivated To Visit The Dentist | East Longmeadow, MA [Video]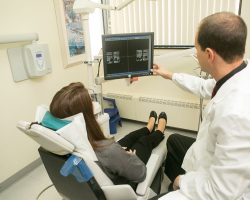 Life keeps you busy, so it's hard to feel motivated to visit a dentist when they make you feel unwelcome. That's a problem because you need a checkup and cleaning every six months to keep your smile healthy and beautiful. Skip these visits, and small problems can turn into drastic and expensive ones.
That's why you need to call our East Longmeadow, MA dentist's office today at 413-241-3995. As this patient explains, you can tell that Dr. Dores really wants to be involved in your care. Our entire team treats you like a friend and helps you feel at home, which makes visiting the dentist easier to finally get done.