Get More When You Receive Dental Implants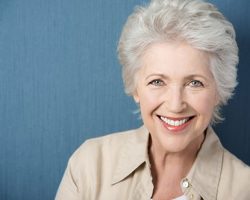 Teeth replacements have come a long way. We no longer used seashells, stone, and animal bones to replace missing teeth. You also can get something better than standard bridges and dentures, too.
You can get dental implants at our East Longmeadow, MA office to receive some important benefits.
Recreate Your Smile
Implants act as roots. They can support crowns, bridges, and dentures. As a result, you can replace a single tooth or all your teeth with implants.
Rebuild Your Bite
Implants provide added stability and security for your replacement teeth. As a result, you can bite and chew with practically as much power as people who have all their teeth. In other words, you can eat anything you want to eat.
Retain Your Jaw
Many people don't realize that the roots of their teeth play an invaluable role in fighting bone loss in their jaws. By getting implants, you recreate those benefits so your jaw stays healthy and strong.
Ready to replace your missing teeth? Call the Dores Dental team at 413-241-3995 to find out more or fill out our online form to request your future appointment.