Get Fast Results With Same Day Dental Crowns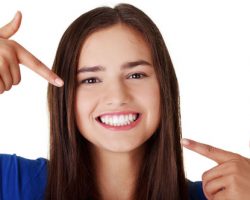 We often take our teeth for granted. We think they're always going to be there to help us chew our food and to let us flash our smiles.
The fact is, teeth aren't invincible. One day you could bite on a piece of ice and chip your tooth. If the tooth is in front and obvious, you'll be embarrassed to open your mouth.
What if you chip your tooth the day before your wedding or right before a week of important job interviews?
In some cases, a dentist can put a dental crown in your mouth to fix the broken tooth. A dental crown is a restoration that's used to rebuild a tooth that is so damaged that it can no longer support a filling or inlay.
A dental crown covers the entire tooth and brings back function and appearance. The problem is a dental crown placed the traditional way can take a while.
Here's what usually happens when you have a dental crown placed in your mouth and why it takes so long:
A dentist will take impressions (or molds) or your teeth. The material used in the molds is gunky and it makes some people gag.
He'll send that impression off to a lab to be made, which could take anywhere from days to weeks to finish.
In the meantime, he will fit your mouth with a temporary crown. This is done to keep your teeth stable and from drifting until your permanent crown is ready.
Temporary crowns can come off and you'll have to go back to the dentist to have it recemented.
Dores Dental in Longmeadow, MA, can put a permanent crown on your tooth within two hours because we offer Same Day Dental Crowns. Here's why this service is so special:
The Advantages Of Same Day Dental Crowns
The advantages of same day dental crowns is their convenience. This is how the dental crown process works at Dores Dental. Dr. Dores will:
Clean the area where the crown will go. He'll remove decay and reshape the tooth.
Take 3D pictures with a tiny scanner. This replaces his having to make dental impressions.
Forward the scanned pictures to the CEREC computer. The CEREC (Chairside Economical Restorations of Esthetic Ceramic) system features computer-aided design that will "read" the instructions and then a milling machine that will carve the crown out of a block of ceramic.
In just a few minutes, the crown is ready to be placed, fitted and adjusted. No temporary crowns and no waiting! You might walk in with a chipped or damaged tooth, but you'll walk out with a crown that restores the beauty to your smile.
Some Frequently Asked Questions About CEREC Crowns
Does the procedure hurt? You will be anesthetized during the procedure so you won't feel any discomfort.
Can CEREC crowns fit on any size teeth? Yes. The CEREC technology lets us customize the size and shape of each crown.
Can I replace a metal crown with a CEREC crown? Usually we can replace those old metal crowns. Give our office a call at 413-241-3995 to set up an consultation.
How durable are CEREC crowns? The scientific makeup of CEREC crowns makes them very similar to natural tooth enamel.
Are there certain foods I would have to avoid after getting a CEREC crown? Since the material a CEREC crown is made from is so similar to your natural enamel, you would have to take the same precautions you would with your other teeth. That is, you should not eat hard candy or use your teeth to open things.
Save time by getting a same day dental crowns at Dores Dental. Call 413-241-3995 now or click here to make an appointment with your dentist in Longmeadow, MA.
While our same day sental crowns are a fast and convenient way to fix a tooth and give you back your smile, it's by far not the only service we offer.
Please feel free to browse our website to get to know us better and to learn more about our services. If you want a beautiful, healthy smile, we can give it to you. You can also find our office hours, location, map, patient forms and other useful information on our website. Call 413-241-3995 now to make an appointment or use our online form to schedule a consultation. We look forward to meeting you!