Get a Sports Mouthguard Designed for You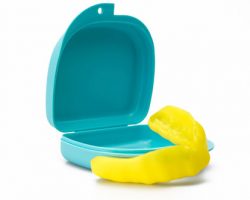 Sports have become a year-round activity for many families. If you have budding sports stars in your home or you enjoying competing yourself, then you want to stay safe and healthy.
You certainly don't want a dental injury to take you out of the game. To keep your winning smile, protect it with an athletic mouthguard in East Longmeadow, MA.
Avoid Dental Problems
Sports mouthguards won't stop an accident any more than a seat belt will. However, like a seat belt, they can prevent you from suffering an injury, such as a broken or knocked-out tooth.
According to the American Dental Association, athletes who don't wear mouthguards are 60 times more likely to suffer oral injuries.
Get the Best Protection
If you were a professional driver, you wouldn't race with the kind of seat belts that are used in a family sedan. Instead, you would wear a five-point harness. The greater customization would provide better protection. Likewise, the mouthguards you can get at our office offer better protection because they are custom-molded to fit your teeth.
Stay Comfortable
It's true that boil-and-bite mouthguards found in stores offer a level of protection. However, they also can be bulky and uncomfortable to wear. A custom-made mouthguard is smaller, which makes it easier to wear without interfering with breathing, communicating with teammates, and staying hydrated.
Keep your teeth intact with the right mouthguard for you. Call Dores Dental team at 413-241-3995 to find out more or fill out our online form to request your future appointment.