Get A New Dental Crown In Just One Day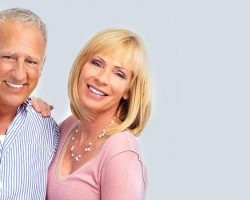 Chances are that someone you know has at least one dental crown. Dental crowns are widely used to protect weakened teeth, to cover cracked teeth, and to cover and protect a tooth following a root canal procedure. A crown may also be used when there's not enough tooth structure left to support a filling.
Crowns have been a mainstay of dentistry for decades, but until fairly recently the process of getting a crown has been both messy and inconvenient. Dr. James Dores of Dores Dental in Longmeadow, MA found a much easier, faster, and more reliable way to produce high-quality dental crowns in one day… even while you wait!
The Way It Used To Be
The old process of getting a dental crown involved having a tray of molding material (that most patients refer to as "goop") held against your teeth. When the material hardened after a minute or so, it created an impression that the dental laboratory – usually offsite, and possibly across the country – could use to create your new crown.
In the meantime, the dentist would fit a temporary crown to protect the tooth while the permanent crown was created. That process might take a week, two weeks, or even longer. Then, you'd have to return to the dental office to have the temporary crown removed and the permanent placed. If something was significantly off in your new dental crown, you'd have to keep wearing the temporary while the crown went back to the lab. You'd have to come back for a third appointment which was a huge inconvenience for most people.
That's all in the past when you choose Dr. James Dores of Dores Dental in Longmeadow, MA for your restorative dentistry.
The Wonders Of CEREC Same-Day Dental Crowns
CEREC is an established technology that allows Dr. Dores to create your permanent crowns on the day of your first visit. There's no "goop" involved; we'll take careful digital X-rays and upload the results. He can use the CEREC computer-assisted design (CAD) software to make slight adjustments to the design to ensure a perfect fit. One the specifications are set, your new dental crown is milled from a single block of ceramic making it very durable, long-lasting, and a match for the shade of your other teeth.
In fact, you can wait comfortably for your new crown if you like. We offer free beverages including water, juice, coffee, or soda.
In just one visit, you can walk out with a brand-new CEREC dental crown! That's a huge convenience for people in today's time-pressed society.
Trust Dores Dental For Outstanding Results
Dr. Dores holds membership in the American Dental Association (ADA) and the Massachusetts Dental Society. He is a also a member of and receives continuing education on the latest advances in dentistry through the Valley District Dental Society.
To find out whether same-day dental crowns are right for you, call Dores Dental at 413-314-2415. Or use our online form to schedule a consultation.