Get A Brilliant Smile You'll Love To Show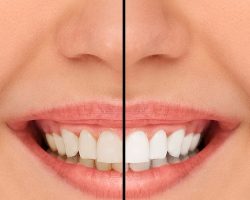 Everybody wants a beautiful, white smile, and for good reasons. Studies show that people who smile often and freely are viewed as more trustworthy and likeable. To meet the demand for whiter teeth, manufacturers have created a bewildering number of teeth whitening options that you can find at almost any drugstore or even supermarket. Those over the counter products, though, don't always deliver the results that people want and may have other disadvantages. If you're looking for a safe and effective teeth whitening program that delivers outstanding results, count on Dores Dental in Longmeadow, MA.
Over-The-Counter Whitening Issues
If you want to lighten the shade of your teeth by only one or two shades, you might be okay with a drugstore product. Those whitening programs, though, contain far less of the whitening agent than professional products. Too often, people are disappointed in the results from store-bought products and wind up using them too often and for too long each time. That can result in tooth and gum sensitivity.
As well, it's easy to apply the whitening gel or whitening strips unevenly, resulting in a smile that doesn't look uniform. The whitening trays that come with drugstore products aren't designed for your mouth – they're a compromise that's designed to more or less fit most people. You'll struggle to get the even shade of whiteness you want.
When you choose professional teeth whitening, you're assured of the best and safest treatment for your teeth. You'll love showing off your smile.
Get The Beautiful Smile You Want With Professional Teeth Whitening
At Dores Dental in Longmeadow, MA, Dr. James Dores proudly offer two widely respected teeth whitening brands: Philips Zoom and Sinsational Smile. Both deliver outstanding whitening results and are safe when used as directed.
Phillips Zoom
Phillips Zoom treatments are performed in-office. We apply the whitening gel three times, activating the gel each time by use of a special light. Zoom delivers remarkable results – up to eight shades whiter in a single session!
Sinsational Smile
This in-office treatment is quicker and involves a lower concentration of whitening agent. Sinsational Smile is a great option for people who may be sensitive to the gel. Following your quick in-office appointment, you'll receive a whitening pen that you can use at home. Sinsational Smile takes a while longer to deliver the results you want, but it's very convenient and comfortable.
Decisions, Decisions…
When you arrive for your teeth whitening appointment at our East Longmeadow, MA office, Dr. James Dores will discuss your goals for whitening your smile and determine which of our whitening options will work best for you. Feel free to ask any questions you might have! Dr. Dores is happy to make sure that you're comfortable with everything before any treatment begins.
Forget the messy, uncomfortable, and less effective drugstore products. The road to the brilliant smile you've always wanted begins at Dores Dental. Call our office today at 413-241-3995 to request a teeth whitening appointment with Dr. Dores. You'll be glad you did.