Get a Better Smile for Wedding Season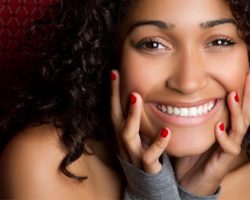 The way things are going, wedding season 2021 is going to mean more in-person events this summer. When that day comes, whether you are getting married, part of the wedding party, or an invited guest, make sure your smile looks its best. With cosmetic dentistry in East Longmeadow, MA, you can have a better smile in a short time.
Teeth Whitening
Professional teeth whitening can remove deep stains more effectively than the products you can find in store.
Tooth Bonding
Bonding is a quick solution to repair chipped and cracked teeth. Bonding also can close small gaps between teeth.
Dental Veneers
Veneers are like an all-in-one smile makeover. Veneers can make teeth look as bright as you want, straight, and evenly spaced while restoring broken and worn-down teeth.
Call the Dores Dental team at 413-241-3995 to find out more or fill out our online form to request your future appointment.