General Dentistry Solutions That Work [BLOG]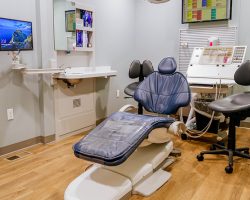 It is August already, and September will be here before you know it. Fortunately for you, late summer can actually be the perfect time to schedule a teeth cleaning and oral exam for you and your children. As such, we'd love to see your smiling face at our East Longmeadow, MA dentist's office. You can request your next appointment for general dentistry services by calling 413-241-3995. In the meantime, keep reading to see why these kinds of services are so important for your smile. In the case of oral cancer screening, these preventive measures might just save your life!
Your Insurance Has You Covered
Did you know that, if you have dental insurance in the U.S., you are pretty much paying for general dentistry work like cleanings and exams, through your weekly paychecks? Typically dental insurance plans will cover the cost of 1-2 professional teeth cleanings and oral exams per calendar year. If you never make an appointment with our dedicated team, that will be too bad for you, because unused insurance is not something that rolls over at the end of the year. Don't miss out on the care you deserve, especially when you are already paying for it on some level.
General Dentistry Is Worth The Time It Takes
Even if you are brushing your teeth twice a day, for two minutes each round, and you are not avoiding your daily flossing, you will still be missing certain places with those preventive tools. This could lead to plaque and tartar buildup, which won't be good for your smile. The good news is that we'll be able to tackle this concern whenever you come see us for a professional teeth cleaning. This will greatly reduce your risk of disease and decay over time.
As part of your exam, we'll employ the latest in dental technology to help us spot any causes for concern. During these visits, Dr. Dores uses a high-tech intraoral camera to get a good look at your teeth and to show you what he's seeing. That way, we can all work together to address any emerging problems, before it's too late.
In addition to the regular six month dental exams and dental cleanings, we can also set you up other general dentistry solutions aimed at protecting your mouth and boosting your level of oral health, including: dental sealants, fluoride varnishes, gum disease treatment, etc. Dr. Dores will also work with you to identify and address your underlying issues for dry mouth. He can even provide Biotene, a mouth rinse that contains the same enzymes and proteins found in saliva and can provide relief from dry mouth. Whatever is going on, we'll help you work through it the easy way.
Sadly, it seems as though too many Americans lack access to general dentistry, and that's why the team here at Dores Dental trying to do our part to change that in our East Longmeadow community. To encourage you to bring in your family for twice-a-year dental cleanings and exams, we provide this service to new patients for only $99. This includes a thorough exam, digital X-rays, and routine teeth cleaning.
Call Now To Take The Next Step!
If you have been inspired by what you just learned about general dentistry, call us at 413-241-3995 or fill out our online form to request your next easy appointment at Dores Dental. We're ready when you are!