Fluoride Rinses Help Prevent Cavities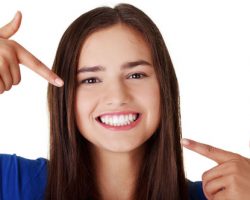 When you come in for a routine oral exam at Dores Dental in Longmeadow, MA, one of the things Dr. Dores will look for is evidence of cavities.
Cavities refer to decay in a tooth's enamel and underlying layer, the dentin. Tooth enamel is the hardest substance in the body but it can break down into cavities.
Cavities are caused by acid-producing bacteria that collect around the teeth and gums in the form of plaque. Sometimes you become aware of a cavity because you have a toothache, pain with chewing, or a sensitivity to hot or cold food and drink.
Anyone can get a cavity but there are some factors that can increase the chances, such as:
Poor oral hygiene (not brushing and flossing as you should)
Lack of regular, professional dental care
Defects in the tooth enamel
Dry mouth (decreased saliva)
Poor diet (and snacking on junk food, particularly sweets)
Also, if you have gum recession or gum disease, it can expose more of your tooth and its roots to bacteria, causing decay. Some dental work, like braces or crowns, can put teeth at risk. Braces have brackets that hold them in place, and it's common for bacteria to be able to get in the area around those brackets.
People have pits and grooves in their teeth that can harbor bacteria, leading to tooth decay.
Fluoride helps in the development of permanent teeth, prevents tooth decay by making the tooth more resistant to acid attacks from bacteria, and helps speed remineralization of teeth. Remineralization is the process of adding lost minerals back to the teeth.
Fluoride is similar to calcium but it's more apt to bond to tooth structures. Fluoride is a hard substance that makes the tooth strong. It helps prevents cavities by defending your teeth against acid attacks caused by the bacteria and sugars in your mouth. In some cases, it can even reverse tooth decay.
Fluoride also promotes new bone formation. At Dores Dental, we understand how important fluoride is to the health of your teeth.
That's why we recommend that in your regular dental care you include a good fluoride toothpaste and mouthwash. In some cases, we recommend a professional fluoride treatment.
Fluoride
There are two ways of getting fluoride into your system to benefit your teeth. One is systemically: This is the fluoride that you swallow in the form of food or water. Scientific studies starting in the '30s gave evidence that fluoride helped reduce cavities. As a result, fluoridation was added to the water supply in the U.S. in the '60s.
The other way fluoride is applied is topically, in the form of toothpaste and mouthwashes. We recommend that you use products that have the American Dental Association's Seal of Acceptance. That means they've been examined by the ADA and have met the criteria for safety and effectiveness.
Fluoride Treatments In Our Office
In some cases, we might recommend that you have a fluoride treatment done in the office.
The fluoride preparation we use in the office is much stronger than what you'd find in over-the-counter toothpastes and mouthwashes. A professional fluoride treatment only takes a few minutes.
When you come in for an exam, we'll do our routine cleaning and look in your mouth to see if there are any issues. We'll determine that you're a candidate for a professional fluoride treatment. If you are, we will apply fluoride directly to your teeth right after we give them a thorough cleaning. This is when fluoride is best absorbed by areas on your teeth that are lacking minerals.
Dr. Dores will leave the fluoride on for a few minutes and then rinse it off. We'll suggest that you not drink anything hot, like tea of coffee for about four hours after the treatment. That's because they will remove the fluoride from your teeth.
The staff at Dores Dental in Longmeadow, MA, wants you to have a strong, healthy, and beautiful smile. We know how to make that happen.
You can also find our office hours, location, map, patient forms and other useful information on our website. Call 413-241-3995 now to make an appointment or use our online form to schedule a consultation. We look forward to meeting you!