Fix Flaws with Dental Veneers or Tooth Bonding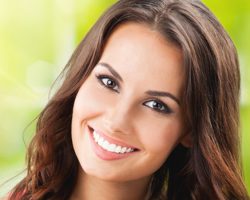 Have you had enough of being ashamed about your smile? Do you hate meeting people because you're afraid they'll judge you by the state of your teeth? This is a serious problem. Dental embarrassment makes your self-esteem plummet, which is reflected in how you carry yourself and how others see you. And that "other" could be a potential new friend, significant other, or the hiring manager for your dream job.
A great smile that exudes confidence is not a luxury. It's an investment in your future.
Perhaps you are overwhelmed by the idea of cosmetic dentistry because you assume it's too expensive or you have multiple problems going on.
Dental veneers and tooth bonding are two cosmetic procedures that are excellent multitaskers. That is, they are capable of covering several types of dental flaws all at once. Call Dores Dental of Longmeadow, MA at 413-241-3995 to schedule the consultation that will change your life.
Two Paths to a Sensational Smile
Veneers and bonding are often discussed together because they tend to be used to correct the same types of flaws and blemishes. These include:
Teeth that have cosmetic chips and cracks.

Teeth that are worn down.

Teeth that have gaps you'd like to close.

Teeth that are mildly crooked, irregularly shaped, or misaligned.

Teeth that are discolored (including deep stains not helped by chemical bleaching).
Dental Veneers Deliver a Hollywood Smile
A veneer is a thin tooth-colored and -shaped cover that fits right over the front of your pearly white, making it appear bright, flawless, yet totally natural. At most dental offices, the process takes several weeks, as your custom veneers must be manufactured at an outside lab.
At Dores Dental, we can make your gorgeous porcelain veneers right here in our office while you wait. Our state-of-the-art CEREC system enables Dr. Dores to craft veneers to match the precise shape and shade of your teeth.
Before adhering your veneers, we will have to remove a small amount of enamel to ensure a proper fit. This shouldn't hurt as it doesn't affect the inner part of your tooth. After your teeth are prepared, we will bond your beautiful new veneers. You can get a veneer on just one tooth or create a whole new smile with them.
Dental veneers give you a truly head-turning smile and they are permanent. With good care, they can last decades.
Tooth Bonding Makes Flaws Disappear
Tooth bonding is an excellent alternative to veneers, fixing many of the same problems for a fraction of the cost. We apply a composite resin material, that's precisely matched to the color of your enamel, to the surface of the tooth. The putty-like resin is carefully shaped to match the tooth. We then cure, or harden, the material with a special light. Dr. Dores will make any final adjustments to the shape and then we will polish the composite so that it gleams and reflects light just like your natural enamel. Tooth bonding gives you beautiful results. With proper care, it can last as long as ten years.
If you are ready to transform your smile with dental veneers or tooth bonding in Longmeadow, MA, call Dores Dental at 413-241-3995. Or complete and submit our online contact form.