Find Your Solution to Overcome Dental Anxiety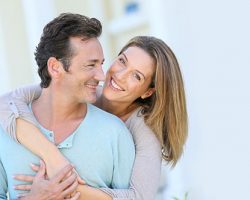 If you are afraid of the dentist, it can be difficult to make and keep appointments for preventive care. Our professionals in East Longmeadow, MA understand that dental anxiety can be an obstacle to a healthy smile, which is why we want to help you find ways to manage and overcome your worries.
Talk About It
When you contact us, let us know about your anxiety. This will help us prepare for your visit and plan ahead to make your time at our office easier.
Ask for Sedation
If you know that just coming to the office will be difficult, ask about our oral sedation option. This is medication you can take prior to your appointment to put your mind at ease.
Bring a Friend
Knowing that someone is there for you can make a big difference. This is particularly important if you take sedation before your appointment because you will need someone to bring you to and from your appointment.
Get to Know Us
We find that patients become less anxious when they return to our office. The better they know us and what to expect, the more relaxed they feel when getting the dental care they need.
Call the Dores Dental team at 413-241-3995 to find out more or contact us online to make an appointment.