Fight Cavities With Dental Cleanings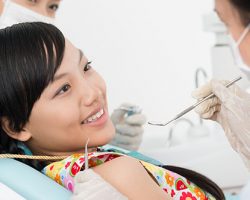 You have a better than 90 percent chance of developing a cavity. If not today, then sometime in the future.
You can reduce your risk of tooth decay and even prevent them by making professional dental cleaings part of your oral care routine. Now, you need to continue your daily brushing and flossing, but an occasional professional cleaning will remove plaque and tartar buildup.
If you haven't scheduled your next checkup yet, plan to visit Dores Dental soon in East Longmeadow, MA Call 413-241-3995 to find out more or fill out our online form to request your future appointment.
Made with Visme