Feel More Confident by Getting Dental Veneers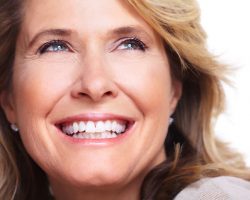 If you are considering cosmetic dentistry this year, then you may want to talk to us about getting dental veneers. This is one of our most popular services because of what it can do for your smile.
At our office in East Longmeadow, MA, we have seen what veneers can do.
They Are Versatile
Veneers can correct a number of problems at the same time. We have used veneers to make smiles look whiter and straighter. We have used veneers to close gaps between teeth and to fix issues like chips, breaks, and cracks.
They Are Simple
Veneers are one of the easiest ways to upgrade your smile. You can think of them as durable shells that are made to fit over the front of your teeth.
They Can Change Your Smile Quickly
At our office, we can use our CEREC technology to make veneers in as little as one visit to our office. You could come to our office during an appointment with a smile you don't like and leave with the smile you want to share with the world.
Let's get started soon. Call the Dores Dental team at 413-241-3995 to find out more or fill out our online form to request your future appointment.