Feel Good About Going to Your General Dentist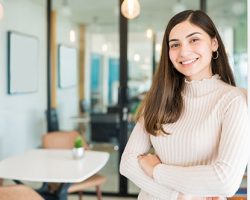 When you like going to your general dentist, it can make a world of difference in your oral health. When Tania had to find a new dentist, she decided to come to our East Longmeadow, MA office because of good things she heard through the grapevine.
We are happy that she found us, and we think she's happy to be here, too.
"What sets this practice apart is just the environment and how the staff makes everybody feel comfortable," Tania said. "They're very professional. They're always smiling and laughing. You have a good time while being here."
Call the Dores Dental team at 413-241-3995 to find out more or contact us online to make an appointment.