How We End Your Dental Anxiety [infographic]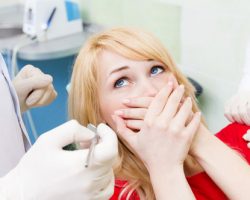 Have you had bad experiences with dentists in the past? Do have trouble sleeping the night before a dental appointment — or even avoid getting the care you need altogether? At Dores Dental, you can be assured that not only will you get top-notch clinical care, but that the experience will be comfortable and with minimal stress.
To book an appointment for dentistry without dental anxiety, call Dores Dental of Longmeadow, MA at 413-241-3995. Or skip the phone and fill out our online form.