Eat, Speak, & Smile With Dental Implants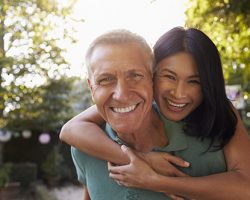 In restorative dentistry, dental implants have been a life-changer for many of our patients in and around East Longmeadow, MA. With implants, we have seen patients:
Regain their confidence in their smile
Begin to speak clearly and without hesitation again
Know that they can eat all of their favorite foods
Implants restore more than your smile. They give you back the natural feel of your missing teeth. They let you trust that your new teeth are strong, too.
Get rid of your loose dentures, and stop trying to live without teeth. Call the Dores Dental team at 413-241-3995 to find out more or fill out our online form to request your future appointment.
Made with Visme Infographic Maker