Don't Waste Your Dental Insurance [VIDEO]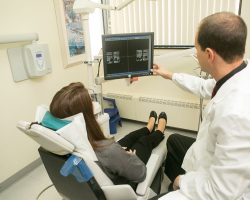 Coming to see us every 3-6 months will make it easy to maintain a healthy mouth and a great-looking smile. And since we are halfway through the year now, this is the perfect time to set up your next dental checkup appointment.
At our practice, your dental cleanings and exams will involve much more than just examining and polishing your teeth. That's because, while you are here, we can use the latest dental technologies to also perform screenings for gum disease, oral cancer, and various medical problems.
If you currently have dental insurance, there's a good chance that two of these preventive dentistry visits are part of your annual benefits. For more details about the way dental insurance works, check out today's video clip from the American Dental Association. Then, call Dores Dental today at 413-241-3995 or fill out our online form to request your next easy appointment in Longmeadow, MA.