Don't Miss Out On The Dental Care You Deserve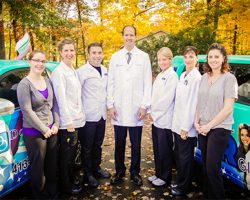 We are now at the midpoint of 2017. So, if you have not yet been able to visit to our Longmeadow, MA dentist's office at least once, that is bad news for you and your smile.
Remember, if you are fortunate enough to have dental insurance, most plans will cover up to two professional teeth cleanings and oral exams per calendar year. But those benefits don't typically roll over. As such, you are only wasting your own money and missing out on the care you deserve. Plus, you could actually be setting yourself up for more pain and expense down the road.
Please check out this informative video link below that explains some of the basics of how dental insurance works in the USA, then be sure to contact us to schedule your next preventive appointment at Dores Dental. If you act now, we might still be able to get you in twice before the end of the year (and your insurance cycle).