Don't Let Missing Teeth Scare You From Smiling! [Infographic]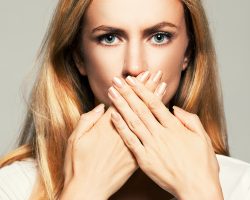 Goblins, ghouls, witches, and werewolves. Many of our patients here at Dores Dental decorate with these every October or help their children create the costumes. Some appreciate watching a scary movie with these fearful Halloween characters. But with all the spookiness attached to them, there's nothing quite like the fear people have when they're missing teeth.
If your smile gaps are haunting you – whether through embarrassment smiling wide, trouble eating, or pain – we can help. Take a look at our infographic below to see the tooth replacement solutions we offer, including dental implants. To find out which one can banish your fears, call 413-241-3995 to meet with Longmeadow, MA dentist Dr. Dores.