Don't Forget Your Longmeadow Family Dentist This School Year!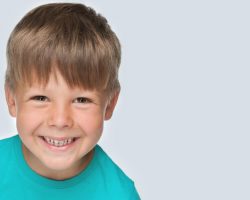 As the new school year is approaching, you'll be busy looking for new school clothes, new school supplies, and a host of other odds and ends. You want your kids to be prepared for a successful, confident school year, and so do we! Dores Dental is here for your children's dental success. Our Longmeadow family dentist works hard to build confident smiles in a way that's convenient for busy families.
See how we can help your kids gain confidence in their healthy, happy smiles. Call 413-241-3995 to schedule appointments with Dr. Dores.
Keep Their Smiles Clean: Dental Checkups
Aside from regular oral hygiene habits at home, perhaps nothing is more important for a healthy smile than dental cleanings and exams. Our team is great with kids and knows just what to look for in their teeth and how to keep kids at ease during their visits.
We also have a little help from our digital X-rays. These give us a very clear picture of any problems, whether existing or developing. If we can catch problems early, we can save you time, money, and inconvenience. We can also save your child potential pain and embarrassment, as well as their teeth! And if we find cavities, our tooth-colored fillings don't make the repair obvious.
If you or your kids have any questions during these six-month checkups, ask away! We will patiently and thoroughly answer them so you can leave with greater confidence that you're staying ahead of the game.
When your child is done with their cleaning, we'll give their teeth a good polish. They'll leave our office with a shiner, brighter, cleaner smile!
Keep Their Smiles Straight: Invisalign
If your teen needs braces but hasn't gotten them yet for whatever reason, you might consider Invisalign. All the changes your teen is going through can make them self-conscious about their appearance. For many older teens, crooked teeth are a source of embarrassment. The problem is, metal braces draw unwanted attention, just like the crooked teeth do!
Invisalign clear orthodontics can prevent this unwanted attention. But it can do much more than that for your teen!
The aligners are removable, so they can take them out when they eat. No food will get stuck in between their braces!

Because the aligners are removed for meals, there aren't any food restrictions.

Cleaning aligners takes less time and hassle than cleaning brackets and wires.

Aligners require fewer visits to our office and less time away from school.

The aligners won't show in photos or selfies, but they can be removed for special events even if your teen is concerned about them.

Braces tend to leave stains on teeth around the brackets and wires after they come off. This isn't a problem with Invisalign.

Many cases take around a year to complete. So they could start school next year with a straight smile, or one that's greatly improved.

Bonus: They get free teeth whitening upon completion!
Generally, older teens are better candidates for Invisalign than younger teens. They tend to be more diligent in keeping their aligners in for the required 20-22 hours a day and changing them out every couple of weeks as directed.
Prevent Crooked Teeth: Thumb Sucking Cures & Wisdom Teeth Removal
Orthodontics straighten teeth that are already crooked, crowded, gapped, or marked by a bad bite (like an overbite). We can also keep an eye out for problems that can contribute to these bite issues.
That includes thumb sucking, a common problem for kids starting school. Peer pressure may be enough to keep them from this habit, but other kids may need a little help to stop. Ask us for tips at your child's next visit.
Wisdom teeth removal is another treatment that can keep teeth from getting crowded. Some people just don't have room for these four extra teeth, and it can create a bite imbalance. We will visually check and take digital X-rays to keep an eye on wisdom tooth development. Usually these teeth come in starting at about age 17, so we'll let you know if your teen could benefit from extraction.
Keep Their Smiles Safe: Mouthguards
If your kid participates in school sports, chances are they'll be required to wear a mouthguard. We can create custom mouthguards for an affordable price. Studies show that mouthguards that fit properly can dramatically reduce the risk of injury, including knocked-out teeth.
We Make Going To The Dentist Easy
Here are a few ways our family dentist in Longmeadow makes your family's trips here easy:
Comprehensive care under one roof for many ages

Hours from 8 a.m. to 6 p.m.

DentalVibe that takes the sting out of anesthesia for fillings and more

Digital technology like X-rays and intraoral cameras

Smooth payment process and

payment options

, including several insurance plans and no-interest financing

Refreshments while you wait
Choose a convenient Longmeadow family dentist to get your kids' smiles cool and confident! Call Dores Dental at 413-241-3995, or contact us online.