A Dentist Who Treats You Like Family [video]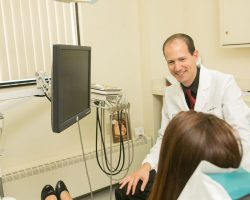 After her longtime dentist retired, Gloria bounced from dentist to dentist before finding Dores Dental, where she finally felt at home. She loves the friendly and welcoming atmosphere, the amenities, and the fact that the staff treat her like part of their family.
"You walk in, they treat you like family, they know who you are."
If you live in the Longmeadow, MA area, book an appointment with Dores Dental. You may reach us via our online form or call our office at 413-241-3995.