Dental Crowns Add Beauty and Function [video]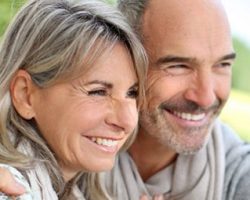 A dental crown is a cap — precisely matched to your tooth color — that covers the entire tooth from the gumline up. It is indistinguishable from a natural tooth. Crowns can be used to protect and strengthen abscessed, decayed, broken, or weakened teeth, help support a dental bridge, or hide misshapen or blemished teeth. Watch this video from the American Dental Association to learn more.
Most practices have their dental crowns manufactured at an outside lab. At Dores Dental, we have a cutting-edge CEREC machine that enables us to craft our restorations in the office while you wait. So there's no need for a temporary and no need for a return visit.
To schedule an appointment and learn more about dental crowns at Dores Dental, fill out our online form or call our Longmeadow, MA office at 413-241-3995.