A Dental Bridge Can Make Your Smile Whole Again [video]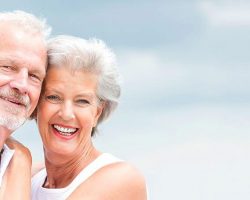 Shannon M. had bad experiences with dentists using scare tactics to pressure her into procedures. Then she discovered Dores Dental. In this video, she discusses how much she appreciates the team's honesty, integrity, and the excellent work they did restoring her smile with a dental bridge.  
"I was so happy [Dr. Dores] was able to make my smile beautiful again. I couldn't stop smiling."
To make an appointment at our Longmeadow, MA office, call (413) 241-3995 or fill out our web form.