Defeat Your Dental Fear Right Here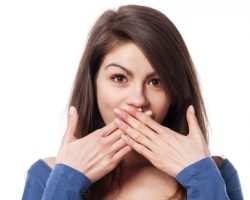 This fills some people with anxiety and dread. It's something you can avoid, even though you shouldn't.
Going to the dentist should not be a worrisome experience. Yet, we also know that dental fear affects millions of people throughout the United States to one degree or another.
Whether you are worried about a restorative treatment or are hesitant to schedule a dental cleaning, every member of our team at Dores Dental wants to put your mind at ease and help you relax. When you feel comfortable with us, you can receive the oral care you need and deserve to improve and maintain your healthy smile for many years to come.
If fear of the dentist is an issue for you or someone you love, then you should contact us. Call 413-241-3995 to set up a consultation so you can learn how we approach patient care in East Longmeadow, MA.
Understand Your Anxiety
As noted earlier, dental anxiety is common. In fact, it may be more common than you realize. Our teams treat patients daily who are or used to experience feelings of anxiousness around their dental appointments.
Knowing the reasons for your anxiety can be a good first step in learning how to manage or overcome your particular fear. Keep in mind that all patients are different. The reasons that you are fearful may be different than the next person. Even so, some reasons are more common than others. These include:
Worries about pain
A bad experience with a previous dentist
Concerns that the dentist will be critical or judgmental
Self-consciousness about the condition of your teeth
Concerns about loss of control
Worries about a specific procedure
Fear of needles
We want to know and understand your concerns. This way, we can provide the personalized care that you need to keep your mouth as healthy as possible.
Find What Works for You
To ease your mind about dental visits, we can tailor your treatment to address your worries. For example, if you are worried about pain and needles, we have a few ways to help you.
First, we used the DentalVibe to deliver anesthetic. This unique system takes about the "sting" of a needle, and the gentle vibrations help to spread the anesthetic. This also helps the anesthetic take effect more quickly.
Second, we have invested in the Solea CO2 laser. This can be used on hard and soft tissues. Most people don't feel anything when this is being used to remove decay or infected gum tissue.
Third, if you want to be absolutely certain that you don't feel anything, We can combine these services for you.
Peace of Mind Can Improve Your Smile
When you feel comfortable going to the dentist, it can make a big difference in your oral health. Coming in for routine care can prevent problems from developing or allow you to treat any problems in the early stages. This approach can spare you from invasive treatments. Regular visits also help you build comfort with our team, which is invaluable if you ever need more extensive care.
Call the Dores Dental team at 413-241-3995 to find out more or fill out our online form to set up a visit with us.