Cosmetic Dentistry Solutions For Summer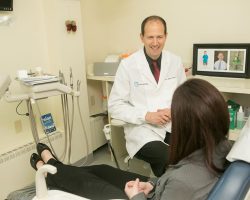 Now that summer is almost here, you will want to have a smile that is camera-ready, and beautiful enough to match your mood. But here's the thing: most of us were not endowed with a perfectly straight, evenly spaced smile. Plus, for the majority of us, the years have been unkind too. But what we want you to know is that no matter how bad the dental damage has become, we can help improve your look with one of our quick and easy cosmetic dentistry treatments at our Longmeadow, MA dentist's office. In fact, Dr. Dores is the go-to guy in the area for such life-changing procedures. So, please keep reading to hear more about the possibilities, and then be sure to follow up and schedule your smile makeover consultation at Dores Dental. You'll be glad that you did!
Professional Teeth Whitening
Do your yellow teeth have you feeling blue? It's no wonder! That can be embarrassing for you every time you open your mouth. Unfortunately, just growing older will darken your teeth, and your daily habits (coffee, soda, wine, chocolate, etc) will leave their mark on you over time. It is an impossible situation!
Fortunately, at Dores Dental, we can quickly brighten your smile with the professional Zoom! Whitening system. For this cosmetic dentistry treatment, professional-strength peroxide gel will be applied to your teeth. That gel is activated by UV light to remove deep-seated stains and spots. Actual results do vary based on the current color and condition of your teeth. That said, Zoom effectively whitens teeth up to 8 shades after only one session!
Dental Veneers
If you don't know where to begin, this treatment could be just the thing for you. Dental veneers are great for a wide range of issues. They can help you if you have teeth that are cracked, chipped, misshapen, uneven, or discolored, which makes them something of a catch-all solution. For this non-invasive treatment, we will remove a small amount of enamel from your teeth and then cement the porcelain veneers on top of them.
Cosmetic Bonding
If you aren't ready for a big makeover, that's OK! At Dores Dental, cosmetic bonding is an affordable solution that is used to correct small blemishes in your teeth like discoloration, chips, and gaps between teeth. During this procedure, a durable, tooth-colored material is bonded directly to your tooth to restore your tooth to its pristine state.
Learn More, Get Started!
The aforementioned smile transformation solutions are just a few examples of what we can do to improve your look. In the event that you are missing teeth, or are in need of orthodontic work, we can help you address those issues as well. Regardless, we'll make it a pleasant and positive experience! Just contact us today to schedule your cosmetic dentistry consultation in our Longmeadow, MA office.