Cosmetic Dentistry Can Boost Your New Smile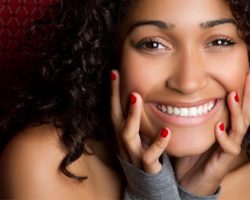 If you feel the need to hide your smile, that makes us sad. We can boost your confidence in your smile and in yourself. We have seen it happen more times than we can count.
We can give your smile an upgrade with cosmetic dentistry. You can:
Remove stains
Straighten your teeth
Fix chipped and cracked teeth
Correct your bite
Close gaps between your teeth
Find the right cosmetic service(s) for your smile makeover. Call the Dores Dental team at 413-241-3995 to find out more or fill out our online form to request a consultation with Dr. Dores.