Comfortable Dentistry Is Within Reach [VIDEO]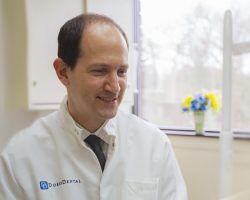 No one wants to deal with cavities, gum disease, and even worse oral health problems. Still, you won't feel good about coming back to the dentist every six months for the care you need, until you have found a place that offers comfortable dentistry solutions time and time again. 
That's where we come in! We make you feel right at home every time you enter our door, plus our team is trained in using some pain-free dental technologies, such as: 
DentalVibe: This is a device that uses vibration to interfere with pain signals so you don't feel the local anesthesia being administered. 
Solea CO2 Laser: With this specialized laser we can replace the need for a drill. No noise, smells, or sensations from this gadget.
Dr. Dores will tell you more about it in today's video clip. Take a look and then call us at 413-241-3995 or fill out our online form to request your next easy appointment at Dores Dental of East Longmeadow, MA.