Clear Aligners Could Straighten Your Smile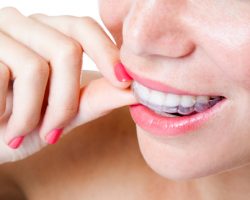 Brackets and wires are one way to improve the appearance of your smile, but they are not your only option. If you live in or near East Longmeadow, MA, talk to our dentist to discover what Invisalign clear aligners could do for your teeth.
Call the Dores Dental team at 413-241-3995 to find out more or fill out our online form to request a consultation to get started.
Made with Visme Infographic Maker