Change Your Smile With Teeth Whitening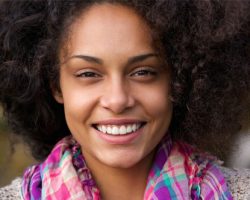 In the fall, we all enjoy the beautiful leaves. In a normal year, many tourists even come to our state to enjoy the colorful sight.
As great as the trees can be in autumn, most of us would not like to have our smiles described as "colorful." Yellow leaves make for great photos. Yellow teeth can leave people feeling self-conscious about taking and sharing selfies on social media.
Fortunately, you can take some inspiration from the trees and transform the appearance of your smile with professional teeth whitening at Dores Dental in East Longmeadow, MA. Call 413-241-3995 today to schedule an appointment.
What Happened To Your Teeth?
To put it bluntly, your teeth are going to become stained as long as you eat and drink. Practically every bite and sip you take has some effect on the color of your smile. Admittedly, this is a gradual process, and it can take years or even decades before you recognize the changes that have occurred.
With that said, it is true that some things you eat and drink can cause stains to develop faster than others. If you have a cup of coffee every now and then, that's one thing. If you have three cups every morning, then you shouldn't be surprised if the stains form faster.
We aren't picking on coffee, however. Tea, wine, soft drinks, foods with colorful sauces, desserts, and much more create stains.
We also need to mention tobacco. Whether you smoke, dip, chew, or use tobacco in some other way, the stains are likely to form much faster than if you quit. Avoiding tobacco is one of the best things you can do for your smile, your oral health, and your general well-being.
Revive Your Smile
When you are sick of looking at the stains your smile, then you are ready to do something about it. At Dores Dental, we have great solutions to:
Make your teeth pearly white
Restore your confidence in your smile
Professional whitening products have a higher concentration of bleaching agents than the gels and strips you can find in stores. With our whitening options, you can remove deep stains in less time.
For the fastest results, we recommend an in-office treatment. With Sinsational Smile, you can see a difference in as little as one 20-minute treatment. Zoom whitening takes longer, but your teeth can still become significantly brighter in a single appointment.
To help you maintain your whiter smile, ask about our Sinsational Smile whitening pen. This can help you touch up your teeth between dental visits.
Begin Your Transformation
You should feel confident about showing your teeth when you smile. This is true whether you are sharing a meal with someone, posting a picture online, or participating in a video call. Don't settle for a set of stained teeth. Talk to our dental professional about which of our whitening options can bring your smile back to life.
Call the Dores Dental team at 413-241-3995 to find out more or fill out our online form to request your future appointment.