CEREC Stands For Easy Dental Crowns In Longmeadow, MA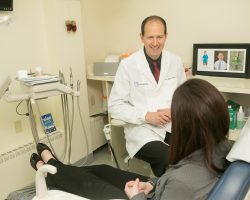 CEREC Stand For Easy Dental Crowns In Longmeadow, MA
Welcome back to our oral health blog! What brings you here today?
Are you tired of…
…looking all over town for dental solutions?
…spending all your free-time at the dentist's office?
…waiting to end your pain and embarrassment?
…wondering why there can't be an easier way to get the treatment you need?
We get it! And you are not the only one who feels that way. That's why we try to make comprehensive dental care convenient and easy in Longmeadow, MA. In fact, with the help of modern technology, we can even get you set-up with dental crowns in just one visit to our Dores Dental office. That is something that was unheard of, until recently!
This is just one of the ways that we can simplify dentistry!
Ready to hear more?
Great!
Dental Crowns In Longmeadow
What do you know about crowns? Until you need one, you might not know that a dental crown is a tooth-shaped cap that is placed over a tooth. This is done in an effort to restore its shape and size, as well as its force.
That is not the extent of a crown's utility. There are definitely cosmetic aspects too. There's no doubt that a crown can help improve a tooth's appearance. Once installed, our crowns involve the entire area of a tooth that lies above the gum line, and can be seen. Basically, it is the part that looks like a tooth.
Dental crowns have been part of our restorative dentistry repertoire for many years, although it was never a convenient process for our patients until lately.
The whole process was an aggravating song and dance. It used to be that it would have taken multiple office visits to complete the process of receiving a permanent crown. Sadly, it is still that way in many area practices because they are forced to outsource part of the process to a lab, leaving you hanging indefinitely to finish the process.
Fortunately, we can now prepare and place a permanent crown in just one visit to Dores Dental. We use a machine called CEREC to help us repair damaged teeth in just a few short hours. Having this equipment at the ready allows us to provide strong, natural-looking restorations that will last the rest of your life, with proper care. Doesn't that sound nice?
Your Restoration Is Easy At Dores Dental
Life happens fast, and sometimes the years are unkind. The bottom line is that there are many reasons for wanting or needing a restorative dental treatment. Dental crowns are often used to repair severely damaged teeth or to restore teeth following a root canal procedure. Crowns are also used to restore dental implants, they are the final piece of the implant that takes on the look of an actual tooth. They are a wonderful thing!
As such, we are so pleased that CEREC allows us to design and create your restoration in just one visit. This is no rush job, either! You can rest assured that your crown will be durable and closely matched to the shade of your existing teeth. In about only 2 hours, you will be able to receive a permanent crown that will restore your tooth and help improve both the health and look of your smile.
Take The Easy Way Out With Dores Dental!
We hope you will be inspired by today's blogpost to take the easy way out, so to speak. After all, there's no need to waste your time getting crowns the old way.
To learn more about our same-day dental crown restorations, contact us to schedule your restorative dentistry consultation in Longmeadow, MA.
We can't wait to get you smiling again!