Celebrate The Benefits Of Dental Implants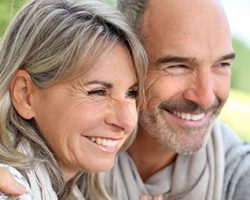 With the holiday season here, you deserve something to smile about. If you are missing teeth, you could celebrate by getting dental implants.
Modern implants have provided tremendous benefits for millions of people since they were developed in the 1950s. By replacing the roots of your missing teeth, implants made dentures, bridges, and crowns stronger and more secure. With implants, you can speak and smile with confidence. You also can eat all your favorite food once again without any need for denture adhesives.
Discover how implants could help you at our East Longmeadow, MA. Call the Dores Dental team at 413-241-3995 or fill out our online form to request a consultation soon.
Made with Visme Infographic Maker