Bring Back Your Ability to Eat With Dental Implants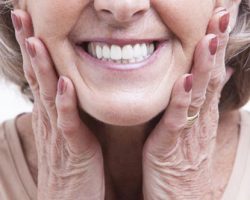 Peter's wife had some extensive dental problems, which lead to multiple lost teeth. This limited what she could eat until she got dental implants at our East Longmeadow, MA office.
"​​Now she's apples and steaks and it's all the other stuff," Peter said. "Her teeth are amazing. Since then, she comes here exclusively."
We can do the same for you or someone you love. Call the Dores Dental team at 413-241-3995 to find out more or schedule online to request your future appointment.