Be Proactive in the Fight Against Oral Cancer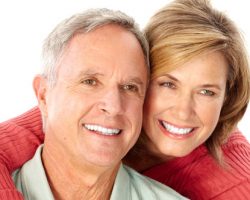 This year, nearly 54,000 Americans will be diagnosed with oral cancer. On average, about one person dies per hour from this disease. For Oral Cancer Awareness month, we want to share some tips that can help you fight back against this disease.
Visit the Dentist
When you come to our East Longmeadow, MA office for a professional cleaning and exam, you also get an oral and pharyngeal cancer screening by our team. To be clear, we cannot treat or diagnose this condition, but we are trained to recognize the warning signs. If we see anything suspicious, we want you to know as soon as possible because early detection and treatment make a big difference.
Check Yourself
As important as regular dental visits are, a lot can happen between your routine appointments. A monthly self-examination can be beneficial as well. You should make an appointment with your doctor if you notice signs and symptoms such as:
Unusual swelling on your face or neck
Lumps or bumps on the soft tissues of your mouth
Patches of white, red, or speckled tissue in your mouth
Feeling like something is constantly stuck in your throat
Trouble opening and closing your mouth
Difficulty eating or swallowing
Avoid Tobacco
Tobacco use is not the only risk factor for oral cancer, but it is the most common risk factor. If you don't use tobacco, keep avoiding it. If you do use tobacco, check into programs that can help you quit.
In the meantime, call the Dores Dental team at 413-241-3995 to find out more or fill out our online form to request your next dental appointment soon.