Bad Breath Often Means That Something Else Is Wrong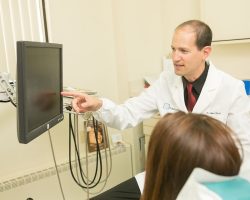 As we discussed in our last blog post, bad breath is something that everyone has to deal with at one point or another. However, it can also be your body's way of saying to you that a bigger problem is unfolding. That's why you wouldn't want to go any longer than 3-6 months between your oral health checkups.
For more information on possible causes of bad breath, check out the video below and then be sure to contact us to schedule your next preventive dentistry appointment in Longmeadow. Dr. Dores has invested in the tools, technology, and training to keep you smiling through every stage of life. But it's up to you to take advantage of all that we have to offer. We can't do you much good if we never see you!