Athletic Mouthguards Keep You on the Court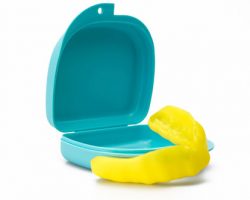 You need to protect yourself against injury when you take to the court for basketball or any other sport. That includes making sure you have the right gear, and a custom athletic mouthguard should be part of your game.
Whether you play in pick-up games at the park, in a rec league, or on a competitive team, you know that injuries and accidents can happen with elbows flying, collisions happening, and balls flying through the air.
By coming to our office, you can get the best protection with a custom-fitted mouthguard. Don't let a dental injury keep you out of the game. Call Dores Dental in East Longmeadow, MA at 413-241-3995 to find out more or schedule online to request your appointment.
Made with Visme