A Dentist With A Heart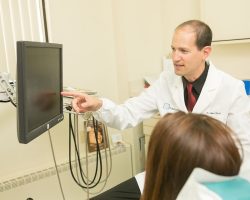 Dr. James Dores of Dores Dental in Longmeadow, MA is not only dedicated to the patients who come into his office, he is dedicated to his community.
Dr. Dores donates his time to Alana Smiles, a charity that offers treatment for oral cancer patients. He also hosts Dentistry from the Heart, an annual event that provides thousands of dollars worth of free dental care to patients who wouldn't otherwise be able to receive it.
Meet the caring staff at Dores Dental. Call 413-241-3995 for an appointment or use our online form.