4 Reasons To Go To The Dentist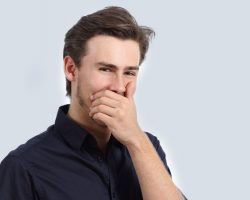 For more than a decade, Dr. Dores has been improving smiles all over the Longmeadow community. His greatest joy in dentistry is giving back someone's smile. Every single day, he seeks to make his patients proud and comfortable with their smiles. If you would like to feel proud or comfortable about yours, those are great reasons to go to the dentist in Longmeadow, MA.
Take a few minutes to see some of the main reasons people should see the dentist. Call Dores Dental at 413-241-3995 if any apply to you – or if you have any concerns not addressed here.
1. You Have A Dental Emergency
This is one of the top reasons people go to the dentist. In fact, this is the only reason some people will go. We take good care of our patients who come in with oral pain, whether that's tooth pain, gum pain, a broken or knocked-out tooth, a dislodged restoration, and more. We are thorough in our exams and diagnoses, and we are sympathetic and work to get you out of pain as soon as possible.
Call immediately if you have any dental pain. We see many patients by the next day but often the same day. This is very reassuring when you need relief and are worried about what will happen to your smile.
Patients who come to us with dental emergencies in Longmeadow appreciate:
Digital X-rays that are quick and clear

DentalVibe, which provides painless administration of anesthesia (and just the right amount)

Same-day crowns, so you don't have to wait weeks to repair a broken or decayed tooth

Same-day root canals so you can get infected teeth repaired that day

Tooth extractions without seeing a specialist

Lasers instead of drills for fillings

Oral sedation upon request

A

comfort menu

to ensure you stay calm and relaxed
2. You Can't Chew Properly
If you can't chew correctly, it's time to visit a dentist who can help. Whether you're missing teeth and can't eat the foods you want, have a broken tooth that keeps you from chewing on both sides, or have pain or sensitivity when you eat, we can help.
Dental implants, bridges, and dentures restore your full set of teeth.

Same-day dental crowns repair broken, decayed, cracked, and worn-down teeth.

Fillings restore decayed teeth and prevent tooth sensitivity.

Gum disease treatment repairs sensitive, painful, and diseased gums.

Root canals relieve pain from infected teeth and abscesses.

Tooth extractions get rid of painful teeth that can't be saved.
3. You Have Teeth That Embarrass You Or Make You Uncomfortable
If you don't have dental pain but you do have dental flaws, that's another great reason to go to the dentist. Some people think it's vain to get dental work done for cosmetic problems. However, it's important to feel confident and to not let your smile restrict you in any way. If you …
… hide your smile when talking or taking pictures
… try to keep people from seeing your teeth
… constantly think about what people are wondering whenever you speak or laugh
… feel judged for the imperfections in your teeth
… feel like you have an unattractive smile
… feel embarrassed by crooked teeth or teeth that stick out
… wish your teeth were whiter
… avoid social, romantic, or career situations or decisions because of your smile, or even are hesitant to branch out in these areas of life
… thought you could never afford to fix your flaws
… thought you would never have time to fix them or prioritize them
… then Dr. Dores can help! Make an appointment today and find out how you can be proud of your smile for the rest of your life.
4. You Haven't Been To The Dentist Recently
Preventive dental care can prevent all the problems above. Even if you aren't embarrassed about your smile or have any problems you know about, come on in. We'll check you out for problems you can't detect on your own. We'll keep your teeth clean and prevent that buildup that happens when you skip dental appointments.
Speaking of skipping appointments, there are a lot of reasons people avoid the dentist for regular care. Usually it's because they:
Are scared of the dentist

Have had a bad dental experience

Have been busy

Moved into the area recently and are trying to settle in

Don't like the dentist

Haven't noticed anything wrong

Are worried about the cost of dental care

Are afraid of being judged or getting a lecture

Feel guilty or embarrassed for anyone to see the state of their mouth
We have taken care of so many people with these problems. We've seen patients who haven't been to the dentist since before Dr. Dores even became a dentist! We've had a lot of people tell us that Dores Dental was the first dental office where they felt comfortable and could keep coming back to keep their smiles healthy.
If you haven't been to the dentist in years or if your six-month checkup is around the corner, call us to schedule your next visit. Put the date in your calendar so you don't forget to show up!
There are many reasons to go to the dentist in Longmeadow, MA. No matter what yours is, we'll take care of you. Our combination of compassion, comprehensive care, and skill results in a better smile for every person who walks in our door. Sound good? Then call our award-winning dentist office at 413-241-3995 or use our online form.