3 Ways We Can Ease Your Dental Anxiety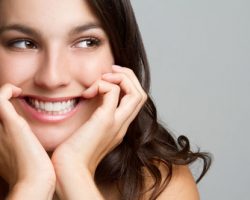 If you have dental anxiety, you are not alone. Millions of people across the United States are hesitant to get the oral care they need due to fear of the dentist or anxiety about a particular procedure.
At Dores Dental, we understand this, which is also why we do everything we can to make dental visits easier for our patients at our East Longmeadow, MA office. Here are three things that could help you.
DentalVibe
If you have a fear of needles, this could be seen as a godsend. Using gentle vibrations, you won't feel anything when as you receive local anesthetic for pain-free care.
Solea CO2 Laser
Dental lasers have been transformative in terms of care. This can be used on hard and soft tissue. It can replace a drill or a scalpel for a more pleasant experience and faster recovery times.
Dental Sedation
If your anxiety makes it difficult to make an appointment, sedation can make a world of difference. It can ease your mind and you may not remember your visit. You can stay pain-free and worry-free while we care for your smile. If you are interested in this option, we are happy to answer any questions you may have.
Get the dental care you need without worry. Call the Dores Dental team at 413-241-3995 to find out more or fill out our online form to request your future appointment.