3 Ways to Care for Your Smile This Summer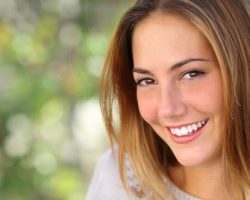 As the weather gets warmer, you will be spending more time outside. Heat also presents some particular issues that can affect your oral health. Below, you will find a few reminders of things you should do to care for your smile during the summer.
Drink Water
Being active and out in the heat can lead to dehydration and dry mouth. A dry mouth is a good environment for harmful bacteria. Drinking water regularly keeps your mouth from feeling dry.
Wear a Mouthguard
Playing sports is both fun and a great way to stay in shape. The downside is that these activities come with a risk of injury, including dental injuries. Wearing an athletic mouthguard, especially a custom-made one, greatly reduces your risk of losing to breaking a tooth when you take the field.
Keep Up Good Oral Hygiene
In the summer, you may be eating more sweets (like ice cream) than usual. This makes your oral care routine all the more important. Keep brushing and flossing every day, and visit us for professional cleanings and exams.
Call the Dores Dental team at 413-241-3995 to find out more or fill out our online form to request your future appointment.