3 Benefits of Straightening Your Teeth With Aligners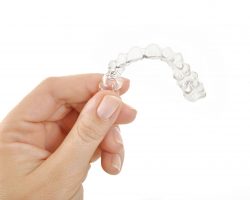 When the holidays roll around next year, our hope is that the world is back to normal, that you have many reasons to be happy, and that you have the kind of smile that you want to share. If you don't have straight teeth, you might not be as ready to show you joy in person or in pictures posted on social media.
Our team in East Longmeadow, MA would like to change that. You could have straight teeth with Invisalign aligners. Here are three reasons why should.
It's Good For Your Health
When your teeth are aligned correctly, you can clean them more effectively. This means your daily brushing and flossing can remove more bacteria, plaque, and food particles from your mouth. It also makes your professional cleanings and exams more efficient, too.
It's Good For Your Confidence
When your teeth are in good alignment, it improves the appearance of your smile. We have seen more times than we can count how this kind of transformation does wonders for our patients. When you like your smile, you are more likely to share it. That can have a profound impact on your personal and professional life.
It's Easier With Clear Aligners
Over the years, we have helped many adults who dreamed of having straight teeth but would not or could not wear braces. Invisalign gives you another option. The clear aligners are less likely to irritate the soft tissues of your mouth. Plus, they are discreet, which can help you feel more comfortable wearing them in face-to-face situations or on video calls.
Don't wait to get started. Schedule a consultation soon. Call the Dores Dental team at 413-241-3995 to find out more or fill out our online form to request your future appointment.